SaaS Calibration Management Software Solution
Your Total Calibration Tracking Software Solution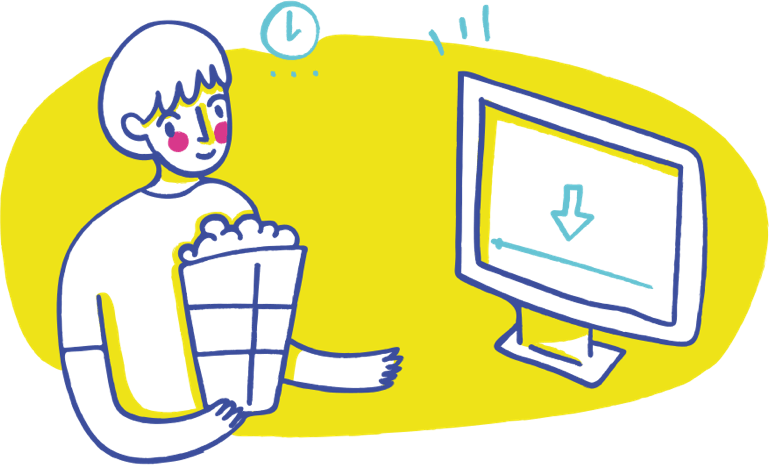 calibration tracking software
The New Enhanced Calibration Tracking Software Solution
HGI's Calibration Tracking software (Calibration Recall) program allows you to take control of the equipment maintenance process by helping to reduce downtime, and maintain equipment history, while sequentially assessing a tool's continuing usability in production.
SaaS Multi-user Calibration Recall Software System
In any industry that utilizes complex machinery requiring routine calibration for important precision purposes; correct calibration and re-calibration of critical equipment & tools is essential to ensure both safety, uniformity, and productivity.
In years past, the rudimentary methods of tracking equipment calibration were often inadequate; paper-based reports were susceptible to being lost in the shuffle. As a result, HGI has developed a calibration tracking software to make addressing calibration issues much more efficient and user-friendly.
A calibration software allows you to take control of the vital equipment maintenance processes, thereby helping to reduce overall downtime while maintaining essential equipment history. Our application helps to sequentially assess a tool's continued usability in production.
With Calibration Software, an enterprise can easily schedule routine calibrations, track who is in possession of a tool, manage inventory, assess risks related to out of tolerance equipment, alert tool custodians of upcoming calibration requirements, use risk instrument notifications to assign corrective action requests, and generate a variety of detailed reports for use in controlling segregation of calibrated materials. With its high level of connectivity, you can ensure the compliance and accountability of those involved in the calibration process far more easily than ever before.
Furthermore, the program features:
Multi-user cloud Base Solution
Customizable Reporting & Custom Field Management
Access from any of your Desktop, Tablet and/or Mobile devices
Equipment Barcode Scanner
Fast & Specific Searching
Schedule calibrations, manage inventory, assess your risks
Maintain Equipment History & access historical gage information at your finger tips
View Only User Support
Our Calibration Recall Solution is easily deployed, infinitely scalable and easy to use. It is an efficient software that takes care of all your calibration-related issues. It's the best calibration software in the quality industry and a tool that's highly praised by end-users across a wide variety of industries.
In all industries, maintaining the overall efficiency is a vital fact. Since the total competition among rival competitors in the industry is high; an institution must ensure that it maintains the highest achievable productivity and efficiency. Certain industries use various kinds of machinery for their day-to-day procedures. These machines regularly or routinely require calibration or maintenance to ensure higher levels of productivity and smooth operation.
Despite this being a crucial and mandatory task, often in many industries, it does not happen due to many factors. One reason for this is not maintaining a proper schedule regarding calibration or maintenance processes and keeping track of the machinery maintenance cycle. Another factor is the downtime that comes with this process since the workload that is carried out by the respective machine must be either delayed or shifted to another.
Therefore, the calibration process, even though being a mandatory process in any industry has its own set of complications. Although, despite such complications prevailing in this process, those complications can be overcome by properly scheduling and managing the calibration process. Many traditional methods are there for calibration or maintenance such as paper-based methods which proved inadequate. The best solution that can be given for this important industrial task is to use a Calibration Tracking Software.
By using a renowned Calibration software an enterprise can perform needed tasks such as properly scheduling routine calibrations and minimizing downtime. A Calibration software can also make sure the condition of the machinery used is well managed. Tracking and documenting the use of machinery or tools, managing inventories, assessing risks related to equipment, forecasting future calibration requirements are some of the primary tasks that can be performed using a calibration software.
There are many software applications available for these tasks and the Harrington Group International Calibration Management Software stands out among those. Our software helps with functionalities such as equipment history documenting and report generation. Deploying and operating this system is not difficult. The user interface is simple and well thought out. By using Harrington Group International Calibration Management Software an enterprise can monitor and maintain its inventory and track the use of tools and machinery.
Purchasing and implementing a calibration tracking software application, can help an enterprise to maintain proper maintenance of its machinery and inventory, while also being able to perform the calibration process with less downtime. The enterprise will experience an improved level of efficiency and productivity enabling the institution to effectively compete in their industry.
Having better insight regarding inventories can lead to reducing unnecessary expenses while also being able to enjoy higher profit margins.
When looking for an effective, user-friendly calibration software system to manage calibration or maintenance processes, Harrington Group International's Calibration Recall Tracking Software does it all.
Harrington Group International provides effective business management software solutions. Our brand-new Calibration tracking software is web based. It is our newest offering to companies worldwide. We want to make sure our offerings help companies improve their business processes and their bottom line!
Ready to get started risk free?
Calibration Recall is an effective, user-friendly solution for managing calibration and maintenance processes throughout your organization.