Learn More About Us
The HGI team designs and develops cost effective business management tools that will evolve in concert with your business as it grows.
About Us
The Harrington Group was founded in 1991 by Rick Harrigton with a vision to help organizations better manage and improve their quality system. This was quickly realized when he pioneered the first Quality Management Software for Executives and Quality Managers. The very first software suite, titled "The Cost of Quality", sold over a million copies.
Harrington Group international offers proven software and professional services for business process improvement and quality management. Over 45,000 customers have selected proven HGI software to drive higher product quality, lower production costs and increase top line revenue and bottom line profits.
HGI delivers substantial short term operational improvements and strong long term financial results through a blend of products and services for Enterprise Quality Management with Intelligent Business Decisions using HGI Analytics, and better communications with suppliers through the Supplier Collaboration Portal.
Our commitment is to provide customers with a solution designed for their needs, world class training and technical support, all delivered on time, on budget, at a low initial investment.
Executive Management
We bring knowledge, deep functional expertise, and a practical approach to build capabilities and deliver real impacts!
Chairman and Chief Executive Officer
Rick started Harrington Software with his father in 1991 and was instrumental in the development and marketing of the initial release of the Cost of Quality software, development of the desktop programs for quality management, and ultimately to the development of today's world-acclaimed HQMS quality management system.
Described as focused, driven, passionate, sincere, and dynamic, Rick has infused HGI with his entrepreneurial spirit, his own forms of energetic leadership, thought processes, and a clear vision for meeting long-term future needs of existing and potential new customers, long before his customers see the need. One…
Vice President – Director of Operations
As Director of Operations, Ed brings extensive domestic and international executive management experience in operations, sales management, marketing and new business development. He oversees the day-to-day operations of all departments within the company.
He has extensive experience in directing revenue-driven new business initiatives and channeling sales development….
Business Development
John M. Cachat is a Business Development Executive, with over 40 years of experience in the Operational Excellence and Enterprise Quality Management. Cachat focused his career on reducing costs and reducing risk with business improvements via Supply Chain Enterprise Information Systems, specifically focusing on the strategy ….
Vice President of Software Engineering
Scott joined Harrington Software in 1995. He has worked in software testing, technical support, programming and in the last ten years as Vice President of Software Engineering.
Scott was instrumental in the development of our flagship HQMS product. He currently oversees programming, product testing, technical support and product customization of all desktop and web-based products. He works with major clients for deployment of global systems customized for their specific business and for integration into legacy systems.
Scott is a graduate of the University of Central Florida Scott with a Bachelor's degree…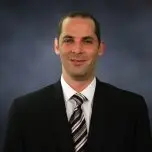 Vice President of Technical Support & Product Customization
Michael brings a strong background and extensive experience in franchise management, managing large teams of technical specialists and running profitable business units.
He joined Harrington Software as a technical support specialist in 2004 and was promoted to manager of the technical support group in 2005 and ultimately as Vice President of Technical Support and Product Customization in 2008.
Michael is the front line for product support for all customer issues. He works with HGI clients for software customization, defining product specifications, product…
Watch the video to learn more.